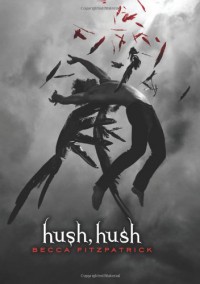 I haven't read many YA or supernatural stories, but The Hunger Games and Twilight have encouraged me to read more. However, this story felt a bit flat for me.
What I liked:
1. The writing style was easy to read, allowing me to finish the book rather quickly.
2. I liked the unusual phrases like "sanding his hands together".
3. The fallen angel lore and scar were cool (especially what happened when Nora touched the scar).
4. The cover was beautiful.
5. Vee's clever categorization of food into color groups.
6. The bit when Nora tells her mom that Patch likes pool and Mom replies: "A swimmer! Is he as cute as Michael Phelps? Of course, I always leaned toward Ryan Lochte when it came to appearances."(p. 190) I heart Nora's mom.
What I didn't like:
1. Patch was a creepy jerk for most of the novel and I couldn't shift into falling for him as easily as Nora did.
2. For being so intelligent, Nora surely acted stupidly throughout the novel, like when she repeatedly refused to tell her mother what was going on even when a boy shoved her against the wall and threatened her (just like in Twilight the parent is kept in the dark despite there being a pretty good relationship between parent and child). I often found myself disappointed by Nora's choices.
3. The action scenes just seemed implausible at times.
4. I thought the involvement of Patch/Dabria/Elliott/Jules was confusing, and distracted from the overall punch of Nora's life being threatened. Who was threatening her and why? In the end I didn't care that much.